Join us for our upcoming webinars!
Members, sign in to register for upcoming webinars or to view past webinars
Not a member? Join now to register for this webinar and to view our library of past webinars along with many other HSA Member-only benefits and discounts. Or see below to register and pay to attend this webinar.
---
January
Touching all of your Senses with Herbs with William Varney
Monday,  January 28, 2019 - 1pm EST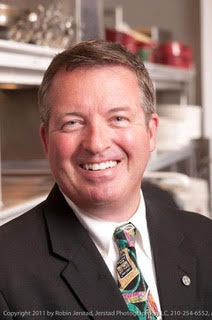 Liberate your Senses!  Learn how herbs can enhance your life through your senses in your home, garden, kitchen and bath. The power of herbs & flowers can restore the balance between your mind and body. 
WILLIAM VARNEY
ENTREPRENEUR   •   BOTANIST   •   CHEF
In 1985, Bill moved to the quaint town of Fredericksburg, Texas and opened an herb shop. Quickly, the shop grew at a jack-in-the-beanstalk pace, and in 1991 he moved the fledgling business to the old abandoned Lehne-Itz Homestead. It is there that he built The Fredericksburg Herb Farm - originally four acres of gardens and shops, a day spa, restaurant, bed & breakfast and herbal manufacturing warehouse. That same year, the Herb Farm's Edible Flowers Herb Vinegar received the Outstanding Condiment Award at The International Fancy Food show in New York City, fueling interest in the fledgling company, and tripling sales of their herbal products. He is self-taught in cooking with herbs, and has cooked at The James Beard House in NYC, and has appeared on The Food Network, and been featured in many publications around the U.S. for his creative concept of herbs, cooking, and gardening. He has always had a certain flourishing touch to bring things to life. Be it in the form of a business, garden, or meal Bill knows how to bring the wonderment of nature into the human capacity.
He is available for speaking engagements and owns URBANherbal in Fredericksburg, an herb shop, gardens, and classroom on gardening, herbs and cooking.
Non-member class fee is only $5.00! Click "Buy Now" below.
---
Upcoming Webinars
Putting Herbs to Work in Your Garden with Caren White , Thursday, February 21, 2019
Beyond Basil, Rosemary and Thyme with Theresa Mieseler, Wednesday, April 24, 2019
What are HSA Webinars?
Join Now and Avoid the Webinar Fee!
Webinars are a dynamic educational opportunity covering a variety of herb-related topics. Members enjoy the ability to participate in both scheduled webinars as well as view archived presentations. Topics vary widely, including using herbs in cooking, crafting or healing; distilling essential oils; growing methods; and exploring herbs with modern day and historical significance. A new webinar is scheduled each month!