Join us for our upcoming webinars!
Members, sign in to register for upcoming webinars or to view past webinars
Not a member? Join now to register for this webinar and to view all archived webinars along with many other HSA Member-only benefits and discounts. Or see below to register and pay to attend this webinar.
---
Upcoming Webinars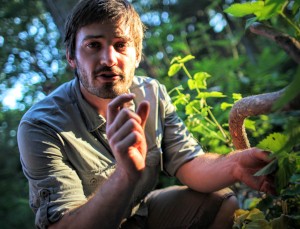 For Us and Them:  Edible Native Plants for Pollinators with Dan Jaffe, New England Wild Flower Society
Thursday September 27, 2018  1pm EST
---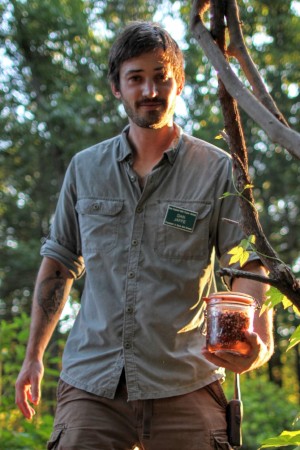 There are a variety of reasons why people chose to grow plants. The most common reason is often aesthetic in nature; we like the look of a garden, it gives us a place to relax or play or drink wine with friends. However simple beauty is not always enough for people, the popularity of edible and pollinator gardens has skyrocketed of late, but these trends can be complicated. Which plants attract which pollinators? Which edibles are resistant to diseases and pests? What if you could have it all? A beautiful, edible garden that supports a myriad of pollinators, what if it could be easy? Join Dan Jaffe of the New England Wild Flower Society ot learn how low maintenance native plants can feed us and the pollinators together.
Dan Jaffe is the staff photographer and Propagator and Stock Bed Grower at New England Wild Flower Society's Garden in the Woods. His past experience includes a degree in botany from the University of Maine, an advanced certificate in Native Plant Horticulture and Design from New England Wild Flower Society, and nursery management experience.  Dan Jaffe's photography has been used in numerous publications and his book Native Plants for New England Gardens was released in March, 2018.
Non-member class fee is only $5.00! Click "Buy Now" below.
---
What are HSA Webinars?
Webinars are a dynamic educational opportunity covering a variety of herb-related topics. Members enjoy the ability to participate in both scheduled webinars as well as view archived presentations. Topics vary widely, including using herbs in cooking, crafting or healing; distilling essential oils; growing methods t; and exploring herbs with modern day and historical significance. A new webinar is scheduled each month!